Our vision
To share Jesus to a distracted world
and grow closer to Jesus through technology.
Technology has changed everything. Never before in the history of the church has there been access to such a wealth of resources. Our goal is to help people discover and use these resources to grow in their Christian faith.
Technology has also brought many challenges. There's so much info that we now live in a "too long didn't read" (TL;DR) culture. How can we spread the Gospel when everybody is bombarded with status updates, Instagrams and instant notifications? Our goal is to reach this distracted crowd by injecting entertaining, yet critically important "Gospel bits" into the stream of popular social media sites.
To do this, we need your help.
We need you
You can help by praying. Please remember us in your prayers and ask that God would open up doors for the Gospel in peoples' lives with this unique ministry.
You can help by liking us on each social network. You can find us on all these social media networks. Would you please consider liking us on each one? Facebook | Instagram | Tumblr | Twitter | Google+ | Pinterest
You can keep helping by liking our articles. You might not know it, but when you "like" our articles, it really goes a long way in reaching people. When you "like" them, it puts the article in front of your friends who will then see them, and possibly hear the gospel or learn something that will deepen their walk.
Leadership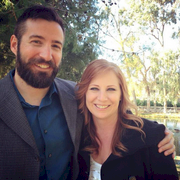 Shawn Nelson
Founder, GeekyChristian.com
Contact
Shawn Nelson is the President of Geeky Christian, a ministry which seeks to use technology to evangelize the lost and provide free material for Christian growth. He holds a BA in Biblical Studies from San Diego Christian College, an MDiv from Veritas International University and is currently a Doctor of Ministry student. He is married with two children. He is also the author of several free books and others on Amazon.