When your grandpa wants to read books, he goes to the library. When you want to read books, you reach into your pocket and grab your mobile phone.
Oh wait, you don't grab your phone? Well, why not? It's 2013 for crying out loud! With this hack, you'll see how you can build up a library of books for free (without stealing!?) that you can always carry around with you in your pocket.
Step #1. Get a smart phone.
Run out and get one, preferably one with one of those nice, sharp Retina displays. If you really want to look like you know what you're doing, tell the guy at Best Buy you're hoping for something with a pixel density around 300 pixels per inch or PPI.
Step #2. Find eBooks.
Ok. So this step doesn't seem helpful, does it? But really, if you want books without paying any dough, you're going to have to go find them. Now, I've made things a little easier by compiling a list. Click here to see my list of free Christian eBooks and then click on the book you want to read it.
At first you might think this is a great list. But you might soon realize it's not very organized. It makes for an ugly list, books are hard to find. You have to copy them to folders. You can't easily take notes, or search between books, etc.
Nevertheless, if you are really strapped for cash, and you just want some good, classic Christian devotionals, commentaries or reference works, there's over 200+ books that you could really grow from.
Step #3. Install Faithlife app.
If you want something that's a bit more organized, you'll need to install software on that fancy schmancy smart phone of yours.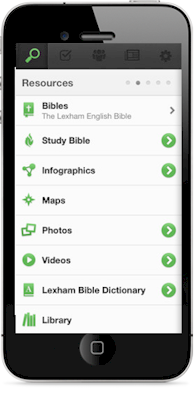 The trick that makes this work is that Logos seems to own just about every Bible app in the app store. You'll download the free app and then fill it up with free books (or really cheap books) from their website.
Go to the App Store on your iPhone (or Droid) and download an app called "Faithlife".
Launch the app and register for a new account. Be sure to use this login and password for all the steps below when it asks, so all your books will be under one account.
Click here to go to Logos' main website to find all of their books that cost $0: Logos books by lowest price link
Add as many as you want to your cart and check out. Note that the Perseus Classics collection is 1,114 books. Think about that. More than 1000 books for free.
Once you've actually gone through the check out process and "purchased" your books (for $0), then do the same on Logos' other website, Vyrso: Vyrso books by lowest price
Repeat the process of adding free books you want to your cart. Provide the same account info and check out.
Finally, return to these links above often and check to see if anything becomes free (when I checked while writing this list I discovered a $89 four volume set commentary was being given away for free).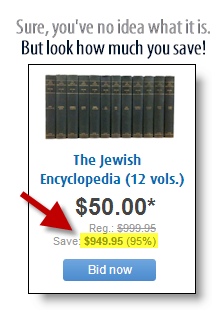 Tip #1: Another way to get books at a bargain price through Logos is to sort their catalog by Savings. It's not uncommon to see massive multi-volume sets that are 80%/90%/95% off. Select sort by "Savings" or click this link: Logos books by savings link
Tip #2: Another way to save quite a bit is to take advantage of their Community Pricing and Pre-Publication books. If you can get in early and be patient, you might get some incredible deals.
Tip #3: The academic discount discussed below also applies to individual book purchases, not just the initial price of the software!
Step #4. Continue getting 2 free books per month.
Once you have the Faithlife app installed, you can continue to get 2 free books every month. Logos gives away one free book on both of its websites each month (remember Logos seems to own every Bible app known to man these days).
Set a reminder on your phone to tell you it's the first of the month.
Check www.logos.com for their free book.
Check www.vyrso.com for their free book.
Also, you can do the following:
Keep checking Facebook (either as you get notifications or just go directly to their Facebook page)
Download all free offers as they become available (in some cases I've seen them give away 4 or 5 books at a time).
Now, that's at least 24 commercial books that you can get for free each year. Considering the average reading person in the United States reads about 11 books per year, that's twice as many books as you can possibly read, all free!
Step #5. Cave In and purchase software.
Woah. Did I just say a bad word? "Hackers don't purchase anything!" you might say. Well, in this case, you really ought to, if you are at all serious about being an equipped Christian. As in 1 Peter 3:15 equipped Christian. For more on that, see this review of Logos.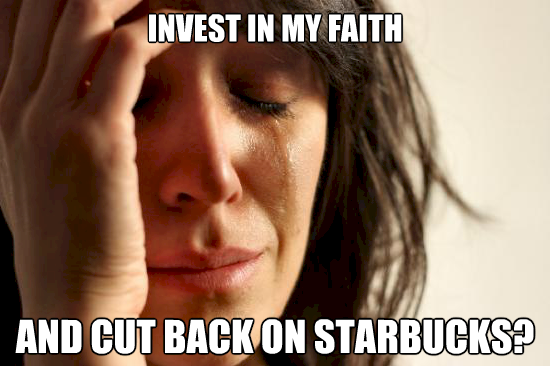 Note: Logos academic discount. Another thing to consider is that nearly all seminaries and churches can get a Logos discount. You could, say, sign up for seminary just to get a Logos discount! But that would make you a real oddball. Veritas Evangelical Seminary students get a 30% discount. Other seminaries may get a higher discount if they force you to buy it as part of the tuition, but that doesn't seem like a discount if you just pay more for tuition. Hmm. Something to consider.
Step #6. Add personal books to Logos.
Once you've got Logos, you can search for "Personal books" on the Internet. A personal book is a book in the public domain which has been saved in Microsoft Word .docx format. The cool thing is that there are many books that are in the public domain. The bummer is that they're somewhat scattered across the Internets, you have to import them into Logos one by one, and they're not available on your mobile device (only PC and Mac full install). But remember that these are .docx so you could read them on your mobile device, just not inside Logos.
You can even make your own (see formatting tips here). If you have the patience for that kind of thing you can save some cash.
Step #7. Go paperless with that next book.
In case you didn't already know, you can find just about nearly any print book in eBook format. Of course, we're talking commercial books that you pay for now.
When you need to purchase a book, check to see if Logos has that book available by searching through their catalog. If so, you can often save a lot of money by buying through them. And then that book will automatically become part of your collection and that's where you really begin to see the power of Logos. You can search through ALL of your books in seconds and always have that book with you wherever you go.
If you cannot find it through Logos, don't just run out and buy the print version. Next, check Christian Book Distributors to see if they have it in eBook format. As a last resort, check Amazon for an eBook format. Both of these distributors will require you to install their own reader apps. So you won't be able to search as easily as if it were in Logos, but at least you will pay a lot less and always have that book in your pocket, making you a walking library.
Say thanks by liking/sharing: