Thinking about going to school to get a Bible degree?
Did you suddenly change your mind about school!? Don't panic. You are a geek. You can hack it. Here's how.
Free Bible college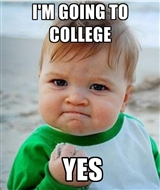 In 2001, MIT announced the MIT OpenCourseware program where they would begin placing nearly all of their undergraduate and graduate courses online for free (as in $0). And when MIT does something, well other schools follow. The good news for us Bible geeks is that we're now beginning to see this free class trend trickle down to our Bible colleges and seminaries.
As of today (2013) there are over 400 classes available, with more being added each month. You can find free classes from schools like Biola University, Liberty University, Emmaus Bible College, Southwestern Baptist Theological Seminary, Reformed Theological Seminary and Dallas Theological Seminary.
Doesn't a degree matter?
That depends. If your goal is to be employed full time within a denominational church, your denomination may require a degree from an accredited institution. But there are many non-denominational churches today that simply don't care whether a pastor has a degree or not. What they do care about is whether a person has studied to show themselves approved as the Bible says (1 Tim. 2:15).
There could be many valid reasons why you might want to pursue a free education. Maybe you're not really sure this higher education thing is for you–and you figure you should casually check it out before you ask your parents to hand over their retirement money. Or, you just want to audit classes for personal enrichment. You might be a missionary in a country that doesn't have access to local campuses. Or, you simply cannot afford it.
How to get started
To get started, you need a bit of self-motivation. There are no tests, and mom (shown here) won't be there to make sure you're showing up to class. You'll also need some guidance on what to take. After all, you've never been to college or seminary, and you have no idea what to actually study, right? Well good news for you, you're in the right spot. Keep reading.
What should you take for a good, well rounded education? Most programs include a little bit of survey (what the Bible is about), some theology (the why), and ministry training (the how).
With this in mind, here's a good set of classes the average person could complete in about a year's time:
| Class | School | Professor | Links |
| --- | --- | --- | --- |
| Old Testament Survey | Liberty University | Dr. Ed. Hindson | Video |
| New Testament Survey | Liberty University | Dr. Elmer Towns | Video |
| Theology I | Southern Baptist Theological Seminary | Dr. Bruce Ware | Audio |
| Theology II | Southern Baptist Theological Seminary | Dr. Bruce Ware | Audio |
| Hermeneutics | Bethel Seminary | Dr. Mark Strauss | Audio |
| Eschatology | Emmaus Bible College | Dr. Jack Fish | Audio or Video |
| Daniel / Revelation | Liberty University | Dr. David Hirschman | Video |
| Homiletics | Covenant Theological Seminary | Dr. Bryan Chapell | Audio |
| Church Leadership | Emmaus Bible College | Dr. Alex Strauch | Audio or Video |
What you'll need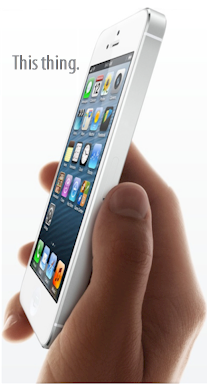 You'll need online access (duh!). But this doesn't mean you have to sit glued to your computer late at night while the kids are in bed. It's the 21st century after all and you'll be able to access your classes through a mobile device like your iPhone.
I probably hit a nerve with the iPhone haters. Just a quick note on this. While you could use an Android phone or tablet, you'd be much better off to go with an Apple device like an iPhone or iPad simply because many classes are only offered through iTunes U (short for iTunes University) which requires iTunes, which doesn't run on Android. So, while you can always install iTunes on your computer and transfer files to your Android device, this really is a pain and if you're half-way serious about this just go out and spend the $200 for a used iPad.
The point is, get an iPhone, an iPad or anything that can access iTunes U (even the new Microsoft Surface Pro which lets you install iTunes). That, and your internet connection is all you need. Unless, of course, you want to steal your neighbors WIFI or get your WIFI at Starbucks or the library. Well then all you need is the mobile device.
Some Tips:
You can download your classes through iTunes U to your iPhone while on WIFI for playback in areas where you do not have Internet access (say if you live in a jungle or don't have an unlimited data plan on your phone).
If you don't want to hassle with downloading each classes (because that was so late '90s or because your tired of deleting classes every time you want to install the new version of Angry Birds), just stream your class as you watch it (through iPhone or iPad with data plan only)
Just because the class is a video doesn't mean you have to watch it. This means you can make use of that 2 hour commute to work and back each day. Just turn your phone over while you drive so you're not tempted to watch it… and so that cop won't taze you for watching TV while driving.
Buy a blue-tooth earpiece (like a Jawbone Era or Icon) so you can listen anywhere you go, and nobody will even know you're doing it.
If you don't like a class, try a different teacher. Let's face it, some teachers are just boring. The classes in the list above are merely hand-picked samples. But there are hundreds to chose from. See the next point.
Where to go for more classes?
That's easy, pull up GeekySearch.com and search for a subject that interests you. This searches across different schools and websites. Click these links to see sample searches: Old Testament Survey, New Testament Survey, Romans, Apologetics, Biblical counseling, Philosophy, even Greek and Hebrew.
*Shameless plug for Veritas Evangelical Seminary
If you want a really good deal on a new, great, real, accredited seminary founded by Dr. Norman Geisler, check out Veritas Evangelical Seminary located in Murrieta, CA. You can get a 3 year Master of Divinity for $20,000. This is less than half the price of other seminaries shown above which almost qualifies it as a hack.
Say thanks by liking/sharing: