Above: Look into the eyes of Adrian Peterson of the Vikings as he realizes there's an orange peanut waiting for him. The wonder! The excitement! "You got an orange peanut!? An orange peanut for me? Oh wow. An orange peanut… then I accept you!"
Apparently, Adrian absolutely loves orange peanuts. See for yourself:
Ok, hate to break it to you, but…
Matt Schaub doesn't really kick cats.
Peyton Manning doesn't really use potions.
Tom Brady doesn't really think he's white (well, we're not entirely sure about this one).
No, no, no! You've got it all wrong. You see, some mischievous geek put words into their mouths! Now, it makes for a pretty funny viral video.
But, sadly, many people do this with the Bible. Rather than follow it's plain (dare we say simple) message, they read into it their own agenda and twist its words.
How do some get it so wrong?
What is the simple message of the Bible? Mankind has a sin problem and is unable to get to heaven by doing good works. However, God came in the person of Jesus Christ and died upon the cross to pay the penalty for sin. Anybody can receive this salvation by placing their faith in the all-sufficient finished work of Christ on the cross.
After all, isn't this clearly what John 3:16 says: "For God so loved the world, the He gave His one-and-only Son, in order that whoever believes in Him will not perish, but will have everlasting life." Add that to:
"He then brought them out and asked, 'Sirs, what must I do to be saved?" They replied, "Believe in the Lord Jesus, and you will be saved—you and your household.'" (Acts 16:30–31)
"I tell you the truth, whoever hears my word and believes Him who sent Me has eternal life and will not be condemned; he has crossed over from death to life." (John 5:24)
"For my Father's will is that everyone who looks to the Son and believes in Him shall have eternal life, and I will raise him up at the last day." (John 6:40)
"Jesus said to her, 'I am the resurrection and the life. He who believes in Me will live, even though he dies; and whoever lives and believes in Me will never die. Do you believe this?'" (John 11:25–26)
These are some of the clearest, simplest verses in the Bible. And the message is should be absolutely clear. Jesus says salvation is by faith in Him alone, not by works. Simple!
Yet, why are there so many groups claiming the Bible teaches something entirely different? We're talking whacky things. Like to be saved you have to wear holy underwear, refuse blood transfusions, or shave your head, and live in a commune? And what was up with that David Koresh guy who memorized all that Scripture? Or that weird comet chasing shaved headed dude from the 90s?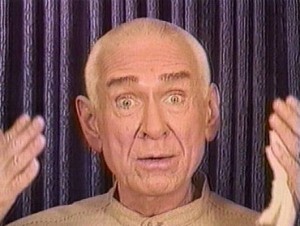 Above: "Stare into my eyes! Trust me… I'm not a creeper; I'm a bonafide Bible teacher!"
Eisegesis
Cults like this exist because of eisegesis. Eisegesis (pronounced "I-see-Jesus") is interpreting a passage in such a way that it introduces one's own presuppositions, agendas, and/or biases into the passage. Kinda like making it say what it ain't really said.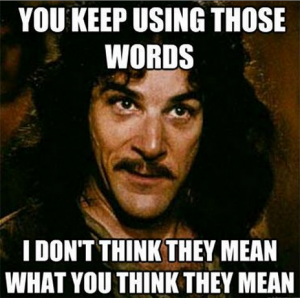 Eisegesis is bad. Very, very bad. Ever been at a Bible study where you were asked, "What does this mean to you?" Well, the leader probably meant well. After all, you're a quiet guy, and you haven't said a word in over 5 years. While that approach might be great for opening somebody up, it makes for a very dangerous way to study Scripture.
What's more important is what did the author intend a given passage to mean. And that way of studying is called exegesis (pronounced ex-ay-Jesus).
Quick review: Eisegesis = bad. Exegesis = good.
Where can you learn good study methods?
Using the power of Al Gore's Internets, you can get started studying hermeneutics right now (hermeneutics is a big, fancy word for methods for proper Biblical interpretation). And you can do this from top, bonafide Bible colleges and seminaries–for free. As in $0. Check it out:
So, yeah. It's the 21st century and there's no reason for you to fall for a bald headed, green lapel wearing, snake toting preacher. Oh, and it turns out Adrian Peterson really does like orange peanuts: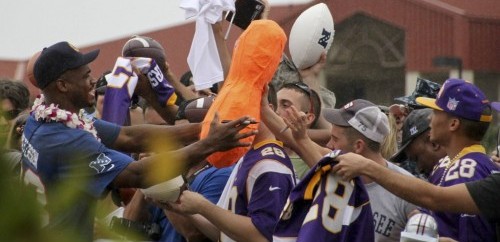 Say thanks by liking/sharing: