Have you seen the blog where they take movie stills and change the guns into thumbs up signs?
Rambo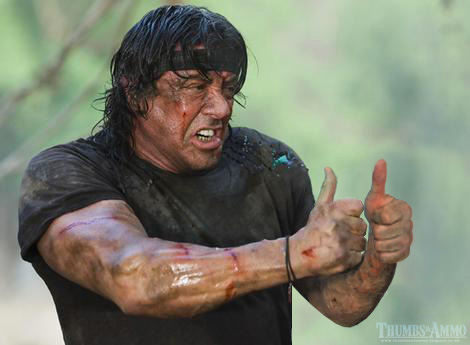 Mission Impossible 3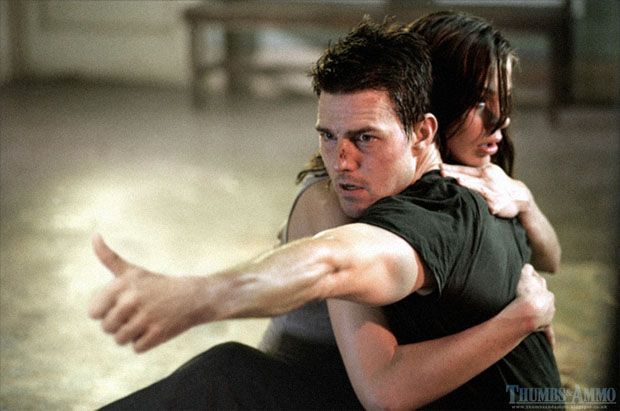 The Terminator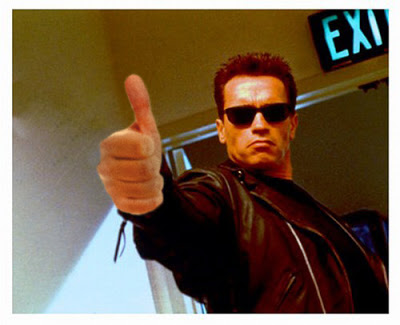 Men In Black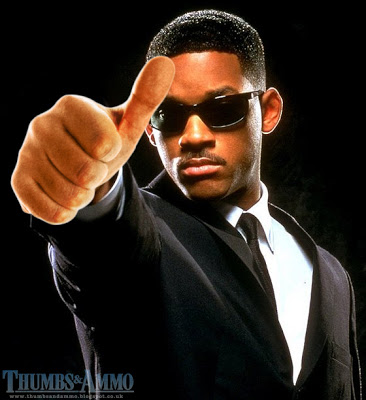 Die Hard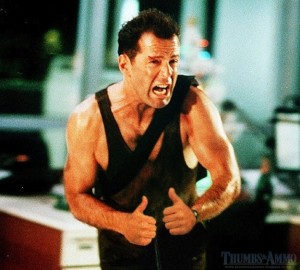 The Matrix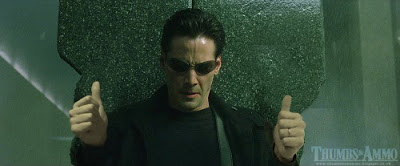 Skyfall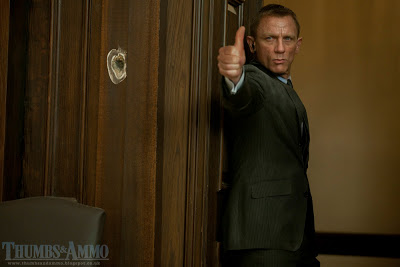 And my favorite…
The A-Team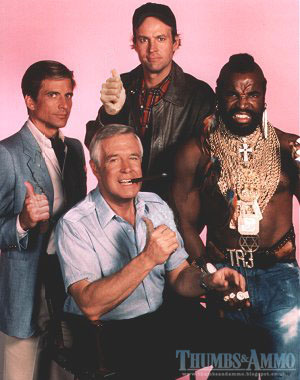 Of course, this is funny because people don't normally respond this way when threatened by other people. But what if they did? What if people naturally returned blessing to those who cursed, mistreated and hurt them? What a different world this would be!
This is exactly the response God calls us to in the Bible. Jesus preached the greatest ethical sermon ever preached by a human being (Sermon on the Mount) and then he lived it out. And in that sermon Jesus said this is how we are to respond to our enemies:
"But to you who are listening I say: Love your enemies, do good to those who hate you, bless those who curse you, pray for those who mistreat you. If someone slaps you on one cheek, turn to them the other also." (Luke 6:27-29b)
Of course, this kind of response is supernatural (as in "not natural"). This means we can't really respond this way naturally–it is a supernatural response produced through the Holy Spirit working through us.
"But the fruit of the Spirit is love, joy, peace, longsuffering, kindness, goodness, faithfulness, gentleness, self-control." (Galatians 5:22-23a)
Imagine if we were so yielded to the Holy Spirit that at the very moment somebody lashed out at us we had God-given longsuffering, kindness, gentleness and self-control. Instead of reviling, we could return a smile–or say, a thumbs-up.
"If you suffer for doing good and you endure it, this is commendable before God. To this you were called, because Christ suffered for you, leaving you an example, that you should follow in his steps. 'He committed no sin, and no deceit was found in his mouth.' When they hurled their insults at him, he did not retaliate; when he suffered, he made no threats. Instead, he entrusted himself to him who judges justly. 'He himself bore our sins' in his body on the cross, so that we might die to sins and live for righteousness; 'by his wounds you have been healed.'" (1 Peter 2:20b-24)
*** Note: For potential haters I'm not endorsing these movies by any means! So please no hate comments!!
Say thanks by liking/sharing: