Check out this guy's old computer motherboard: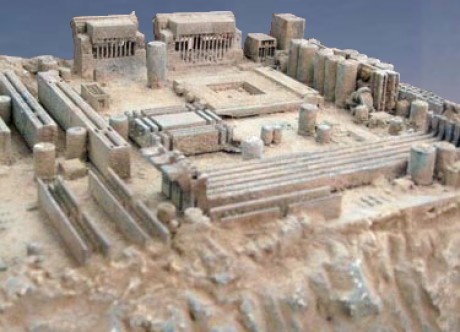 It sure looks like ancient Greece, doesn't it?!
But there's something else I see here… evidence of a Creator!
Evidence of God
This old motherboard, while probably not as fancy and complex as the Macbook Air I'm writing on, is still quite a complex little creation. Leave this complex, organized material alone for 10 to 15 years and what do we have? A piece of machinery that is falling apart. It's becoming more unorganized, more disorderly.
This is called the Law of Entropy (aka The Second Law of Thermodynamics).
"Nature tends to bring things to disorder. That is, with time, things naturally fall apart. Your car falls apart; your house falls apart; your body falls apart… But if the universe is becoming less ordered, then where did the original order come from?" (Norman Geisler, I Don't Have Enough Faith To Be An Atheist [Crossway: 2004], 77)
In short, the universe cannot organize itself because it's moving towards disorder. Therefore, the universe had a beginning and a Beginner who must have done the initial organizing.
And, great news for Christians, we have strong evidence that this designer is exactly the God described in the Bible.
Got 10 minutes? Read the chapter I quoted from I Don't Have Enough Faith To Be An Atheist here for free.
Say thanks by liking/sharing: