A news report published today from The Land Down Under reminds us once again that we are walking machines made up of highly advanced technology.
Imagine a device that can "store information from a million CDs in a space no bigger than your little finger and keep it safe for centuries." That storage device is DNA.
Turns out that researchers are having fun playing with DNA.  Overnight, "they had stored all 154 Shakespeare sonnets, a photo, a scientific paper, and a 26-second sound clip from US civil rights leader Martin Luther King Jr.'s I Have a Dream speech. That all fit in a barely visible bit of DNA in a test tube."
That's pretty cool. To think that there is a mico-memory chip inside (almost*) every single cell of our body, and we're just now beginning to read/write data from/to it.
Supposedly, it's perfectly safe to store your books, family photo album, and Lecrae's latest single alongside existing DNA data because "it couldn't accidentally become part of the genetic machinery of a living thing because of its coding scheme". Umm, didn't we learn our lesson from Jurassic Park about what happens when we play around with DNA? Well, I guess not. At any rate, you can rest assured that researchers "have no intention of putting storage DNA into a living thing" for the time being. So you can put off that underground shelter for say, 5-10 years.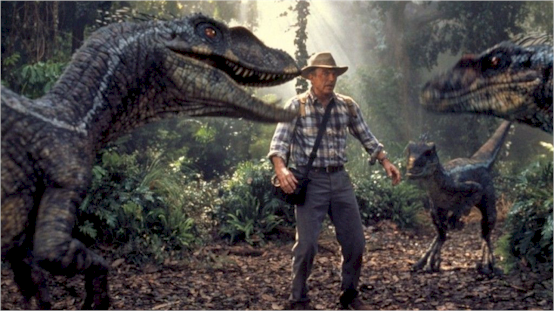 And what if you don't like Shakespeare? Well, turns out you can store just about anything like, say, all of the world's information.  Mr Kosuri's co-author, Harvard DNA expert George Church said that through DNA storage "all the world's information now stored on disk drives could fit in the palm of the hand."
Many people rightly find it difficult to believe that such complex, intricate technology could have arisen by change through time, random mutation, and natural selection. Rather, the purpose, symmetry, and design found in creation is evidence for an intelligent designer, namely the God of the Bible.
Read article here: http://www.news.com.au/technology/sci-tech/shakespeares-sonnets-stored-in-dna/story-fn5fsgyc-1226560516936
* The exception is mature red blood cells (erythrocytes), which extrude their nucleus during development. Without a nucleus, they cannot live long; the average life of a red cell is 120 days.
Say thanks by liking/sharing: