Seen this yet? It's kinda going viral. It's a story about a guy named Simon Beck.
Simon is an artist and is most well-known for making incredibly delicate and detailed art in the snow, just by walking over a fresh snowfall. He literally walks miles in the snow to create these pieces. And the part that blows our minds? He could spend hours upon hours creating one design, just to have it be covered by snowfall or blown away by the next day. But he still makes them.
At first, he looks like a crazy guy out walking around in the snow: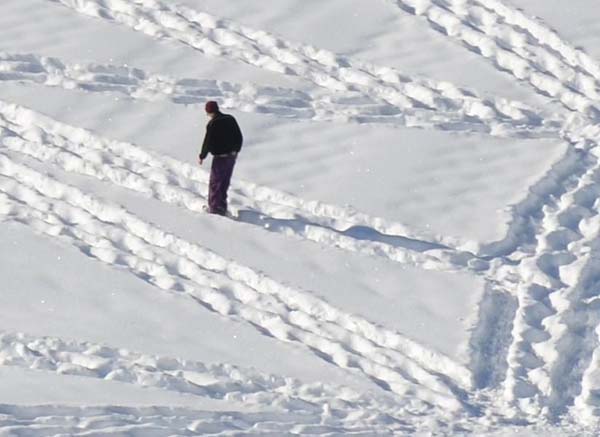 But zoom out and you're, like… whoa: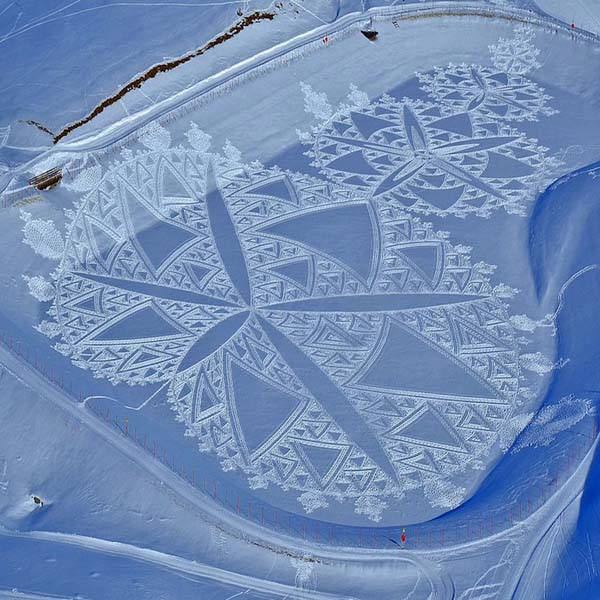 An Insanely Cool Illustration of Life
Admit it. From our earthly, lowly perspective life sometimes seems a little chaotic. Like we're just wandering around, aimlessly. With no end in sight. It's difficult. It's tiring. Things don't go our way. And we can even question whether God's hand is upon our lives at all.
Yet, as born again Christians, a time is coming when we will see everything from a higher perspective–God's perspective. And when we do, all of the hardships and trials we faced in this life will make perfect sense. It wasn't a waste of time. It wasn't random at all. We will clearly see that God was guiding each step of our lives to create a beautiful masterpiece.
Jacob cried out, "All these things are against me!" (Genesis 42:36) as God was using those same events to save him from the famine (Genesis 50:20).
Paul was thrown in prison where he picked up a pen and wrote down letters of the New Testament,  preserving his teaching for us today (Phil. 1:13).
And Jesus' disciples were pretty much destroyed when Jesus was crucified. But they realized afterwards that "the Son of Man must be delivered over to the hands of sinners, be crucified and on the third day be raised again." (Luke 24:7)
It was and is all part of God's plan. What seemingly is bad, He turns into good.
God uses the pain, the trials, the heartache, the setbacks, the unexpected twists, the long days, the gone days, the happy and the sad.
"And we know that all things work together for good to those who love God, to those who are the called according to His purpose." (Romans 8:28)
Say thanks by liking/sharing: