Is Facebook doomed to die soon? Well… yes and no.
Recent studies are showing that Facebook is going into a steady decline when it comes to younger users (specifically late teens). As the social network giant has become more popular among older crowds, younger users are beginning to see it as uncool.
Professor Daniel Miller, an anthropologist from University College London puts it this way:
"Young people are turning away in their droves and adopting other social networks instead, while the worst people of all, their parents, continue to use the service… Where once parents worried about their children joining Facebook, the children now say it is their family that insists they stay there to post about their lives. Parents have worked out how to use the site and see it as a way for the family to remain connected… In response, the young are moving on to cooler things."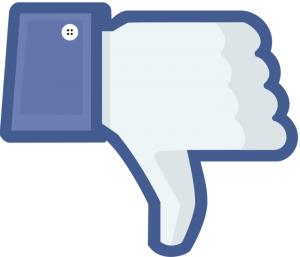 It seems that trends are leaning towards more simple and easy to use social sites such as Twitter, Instagram, Snapchat, and WhatsApp. These sites all put emphasis on quick and simple communication which seems to be much more interesting to younger crowds.
So although Facebook isn't dead yet, it seems to be a downward spiral as we speak.
A Sobering Reminder
Facebook's inevitable demise is a reminder of the brevity of our labor. What was once cool and "in" can quickly become obsolete and "out."
The Bible is full of reminders about the brevity of life.  James says,
"Come now, you who say, 'Today or tomorrow we will go to such and such a city, spend a year there, buy and sell, and make a profit"; whereas you do not know what will happen tomorrow. For what is your life? It is even a vapor that appears for a little time and then vanishes away.'" (James 4:13–14)
And Jesus, addressing the vanity of living for this world, said,
"What will it profit a man if he gains the whole world, and loses his own soul?" (Mark 8:36a)
More recently, C.T. Studd penned these famous lines:
Only one life, 'twill soon be past, Only what's done for Christ will last.
Only one life, yes only one, Soon will its fleeting hours be done;
Then, in 'that day' my Lord to meet, And stand before His Judgment seat;
Only one life, 'twill soon be past, Only what's done for Christ will last.
Say thanks by liking/sharing: